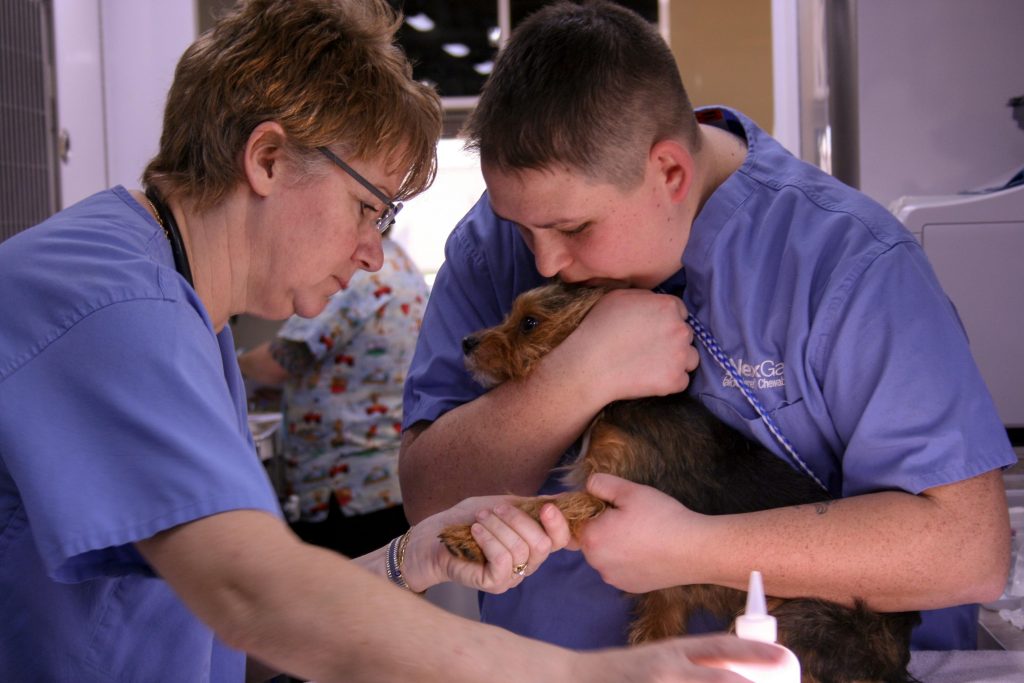 Pets4Life Louisville worked with My Dog Eats First and LMAS to help provide low-cost vet treatment to under-served communities in Louisville. We provided the Pets4Life state-of-the-art vet-mobile to Louisville Metro Animal Services for use at their community rabies/vaccine clinics. Below is a summary of services provided in 2017.
Number of Pets Treated: 338
Rabies Vaccines: 292
Other Vaccines: 241
Microchips: 116
Flea Treatments: 94
Please consider volunteering or donating to help us help more pets and people. If you are a pet-related organization or business, we are open to all ways we can work together to serve Louisville pet owners in need.