The Mask Fundraising Campaign has ended. But donations are always needed and appreciated. If you would like to make a donation to help a needy pet, please use the donate button on the right of each page. Thank you for your support!
Did you know, there are tens of thousands of pets in our community that don't have access to vet care? Pets4Life Louisville serves the eight Louisville zip codes that do not have ANY vet clinics by providing mobile vet services. With just a $25 donation, you can help a needy dog or cat by sponsoring their clinic fee, which includes exam, vaccines, microchip, nail trim, dewormer and more. And right now, Louisville's hardest hit communities need help more than ever. With your help, we can provide these pets with needed veterinary care, and help reduce the number of pets that end up in our local shelters.
We are an ALL-VOLUNTEER organization, so EVERY dollar that's donated goes directly to cover medical supplies to help pets right here in the metro Louisville area.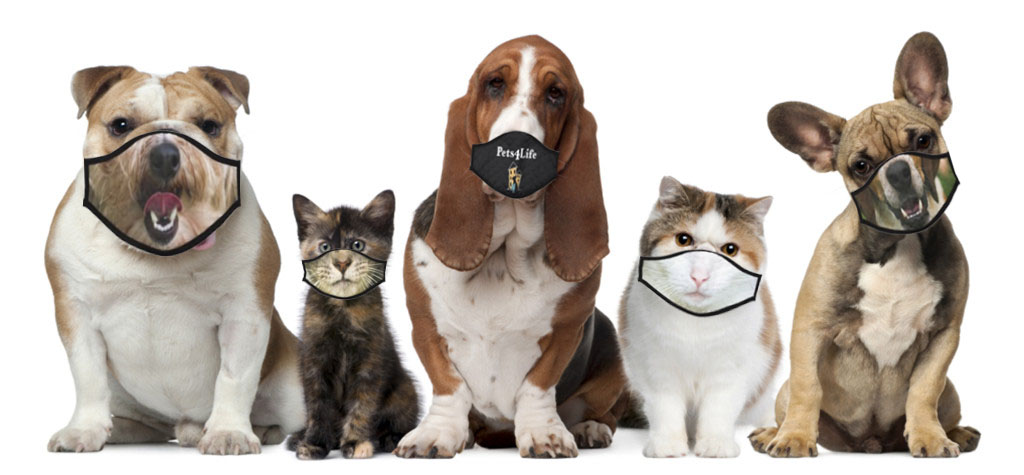 Your donation provides a wellness exam for a needy dog or cat with one of our volunteer veterinarians. The exam includes vet recommended services/treatments such as vaccines, microchip, dewormer, flea medications, nail trim and more. After making your donation, please complete this form to order your mask:
Important notes:
These custom face masks are NOT medical grade masks (which are recommended by the World Health Organization (WHO) as an infection preventative measure, i.e. grade FFP2/N95). Please DO NOT assume these face masks will prevent infection from Coronavirus. They are more about protecting others to reduce spread
These masks are handmade-to-order so it may take several weeks to receive your mask. If you have any questions or concerns, please email us at awclouisville@gmail.com
Thank you so much for your donation. You are helping people keep their Pets4Life!