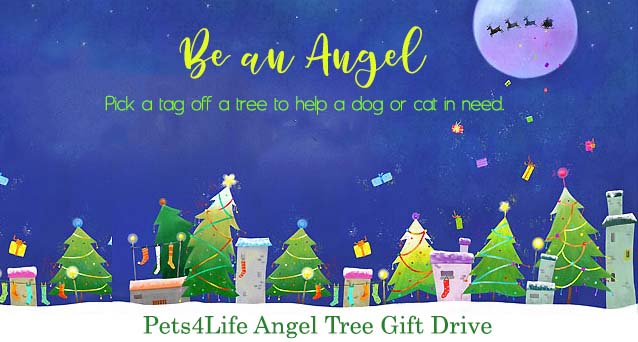 This December we are kicking-off our Angel Tree gift drive in multiple locations in Louisville. This program provides gifts to help the pets of needy families through the support of donors throughout our entire community! Items donated will be used to provide care in Pets4life clinics and some items (such as sweaters, dog beds & harnesses) will be given to pet owners with the greatest needs.
This holiday season please consider giving a gift to help the most vulnerable pets in our community. The Angel Trees are decorated with laminated tags with some of our most urgent needs to help these pets. Here are some of our most urgent Angel Tree needs:
Walmart Gift Cards
Amazon Gift Cards
Flea & Tick Preventative (dogs and cats)
Dog & Cat Treats
Dog slip leads & muzzles
Donations for cat & dog well check-ups
If you would like to participate by donating an angel tree item, please bring it (unwrapped) to one of our Angel Tree host locations (see list below). In addition to gifts, monetary donations will also be accepted and put to great use! Note: Because Pets4Life Louisville is an ALL-VOLUNTEER organization, 100% of donations go directly to helping pets.
Angel Tree Instructions:
1. The Angel Tree Gift Drive will take place during the month of December (the trees will be picked up up in early January)
2. Select a tag from the Angel Tree of any item you would like to donate
3. Once you've obtained the item, place it unwrapped under the Angel Tree. Gift cards and cash gifts can be placed in the cut-out in large box.
4. Online donations can be made using the QR code or online at our website pets4lifelou.org
5. Please place the used tag in the large box so we can use it again next year.
Thank you to our Angel Tree Hosts
This year, we are thrilled to have eleven vet clinics hosting a Pets4Life Angel Tree! We are sincerely grateful to the following vet clinics for their support of Pets4lIfe Louisville's mission: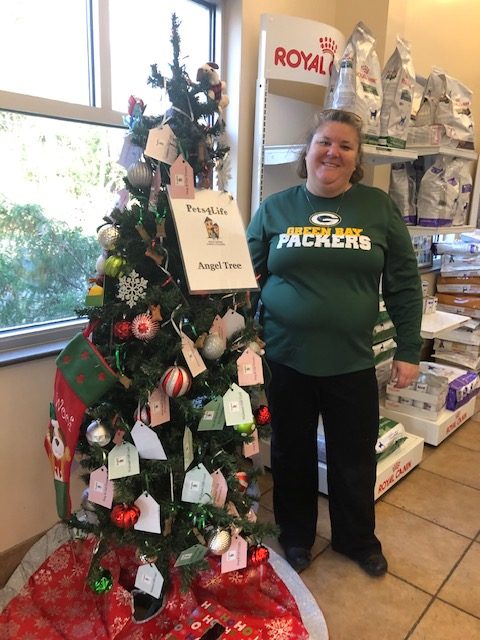 Animal Hospital of the Highlands
Shelbyville Road Veterinary Clinic