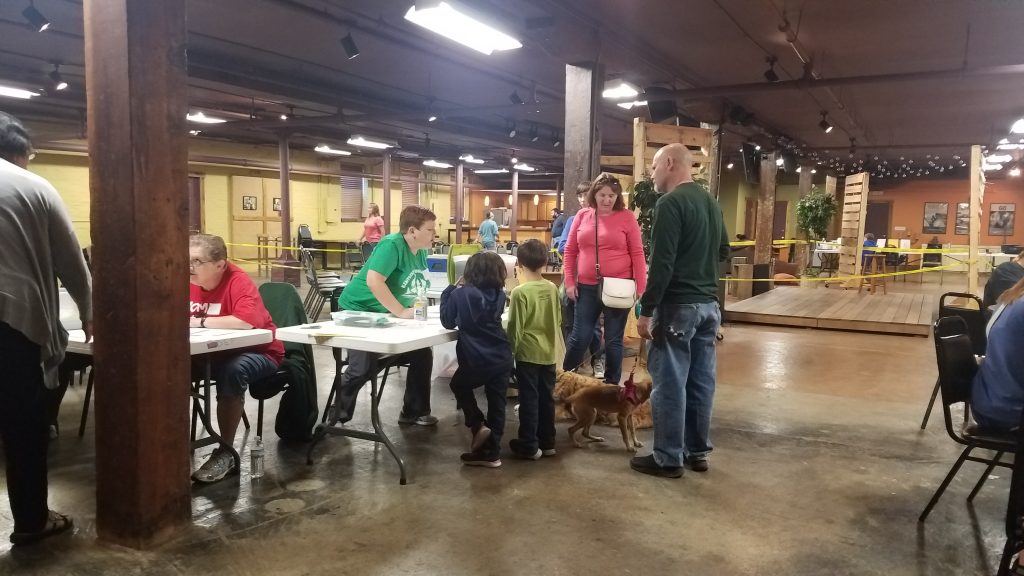 Volunteer
We are an ALL-VOLUNTEER Organization made up of a board, committee members and volunteers who have a passion for helping animals. There are many ways to get involved and help under-served pets and pet owners in our community:
A. VETS/TECHS: Our mission would not be possible without the generosity of local vets & techs. Each pet clinic requires 1-3 vets and 2-6 Vet Assistants. The more help we have the more pets we can help! If you are a vet or vet assistants, please consider signing-up to volunteer at one or our upcoming pet clinics: Vet/Tech Sign-up Link
B. CLINIC VOLUNTEERS: Our Wellness Clinics requires a team of 12-24 people to manage and administer a pet clinic to treat 30-60 pets. Volunteers are needed for check-in & checkout, as well as veterinary staff and assistants. For Clinic Volunteer Opportunities, please email: AWCLouisville@gmail.com
C. COMMITTEE MEMBERS: If you're interested in getting involved in a more committed role, we are always looking for talent to help on our Development Committee. Skills needed include website content management, fundraising/grant writing, social media, event planning and administration/data entry. If you can work several hours per week to help animals, please email AWCLouisville@gmail.com and tell us about your interests and skills.
Make a Donation
In order to bring wellness clinics to the under-served communities, we need financial donations for medical supplies. We are an ALL-VOLUNTEER organization which means that 100% of your donation goes directly toward the Pets4Life Louisville program/services. All donations small or large will help us help the needy pets in our community.
$10 donation: Provides a microchip to reunite a lost pet with owner
$25 donation: Provides a wellness exam for a cat or dog
$50-$85 donation: Provides a spay/neuter to reduce unwanted births
$500 donation: Sponsor a Spay/Neuter clinic for 8-10 pets
$750 donation: Sponsor a Wellness clinic for up to 50 pets
Wish-list Donations
We are always in need of supplies for our wellness clinics. This includes both administrative supplies, as well as pet and medical supplies. If you would like to make a donation, please bring them to one or our clinics, mail them to our address on Hubbards Lane, or email AWClouisville@gmail.com to make delivery arrangements. Link to our Amazon Wishlist Here. Below is our wishlist:
Gift Cards: from Amazon, Walmart, Target, or Feeder Supply
Restaurant Gift Cards (to give to vets/techs as a thank you)
Slip leads, Leashes & collars
Flea Medicines: For Medium size dogs & all sizes for cats
Dog Harnasses (all different sizes)
Paper: 8.5×11 ink jet paper
Ink Cartridges: 62 Black, 62 Tri-color, and 902 Black
Anti-bacterial Wipes (Clorox brand is best)
Hand Sanitizer
Paper Towels
More ways to help